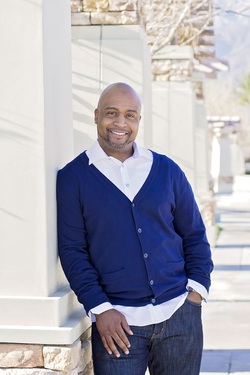 Mel Austin performs comedy for corporations, military, fundraisers, senior homes, private parties, school assemblies and churches. Mel does ongoing shows for Primerica, American Cancer Society, Veterans of Foreign Wars, VA Hospitals, SCAN Health Care and Ontario/ Chino Unified School Districts. As the CEO of Laughing to Success Entertainment and Laughing 2 Success Academy, Mel has access to other comedians to create a full show for clients when requested.

Mel has been an actor and comedian for the last 18 years and has served in the U.S. Marine Corps. He also performs at The Improv, Comedy Store, Laugh Factory and produces comedy events at major venues and local community gathering places. Mel Austin is the host and creator of "Squeaky Clean Comedy" at the Ontario Improv Comedy Club (Ontario, CA). He has several commercial, film and theatre credits. His most recent nationwide commercials are with Terminix and National Geographic and AMP'D Mobile.

Mel Austin is a coach/trainer/teacher of acting and standup comedy for teenagers and adults. Originally from Chicago, Illinois; He's based in Southern California with his wife and children in the city of Alta Loma.

---
Mission Statement

Our intention is to inspire each and every person at our events to look at their lives in a funny and insightful way so they can be empowered to create the life they truly deserve.
To provide the healing power of laughter to boost their confidence, health and circumstances to the next level of success. This is a worldwide cause and we're honored to contribute our expertise.