Stand Up Comedy for All Occasions
Mission Statement

Our intention is to inspire each and every person at our events to look at their lives in a funny and insightful way so they can be empowered to create the life they truly deserve.
To provide the healing power of laughter to boost their confidence, health, and circumstances to the next level of success. This is a worldwide cause and we're honored to contribute our expertise.

Laughter IS the best medicine!
Laughter is a powerful solution to stress, pain, and conflict. Nothing works faster or more dependably to bring your mind and body back into balance than a good laugh. Humor lightens your burdens, inspires your hope, connects you to others, and keeps you grounded, focused, and alert.
FUNNY CLEAN COMEDY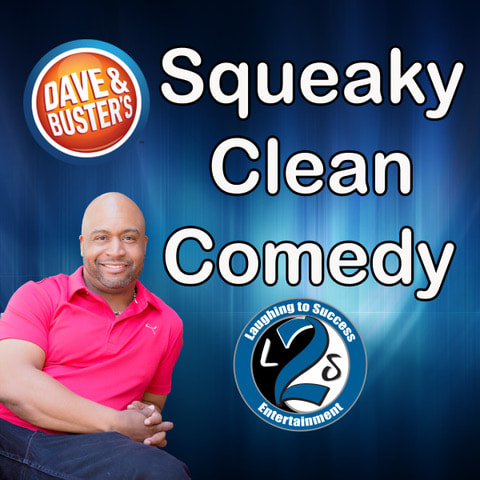 Squeaky Clean Comedy!
A great way to release your stress at the end of the week. This 90 minute show is packed with high energy stand-up comedy without offensive language or content. Ages 13 & up welcome. Hosted and produced by funny man, Mel Austin with Laughing To Success Entertainment
www.Laugh2success.com
.
Come laugh with us. Click here to Purchase Tickets to upcoming events
Doors open at 7pm, show begins at 8:00pm. Please arrive and check in by 7:45pm. Full restaurant & bar menu will be available.
Tickets are non refundable.
---
Connect with us on social media